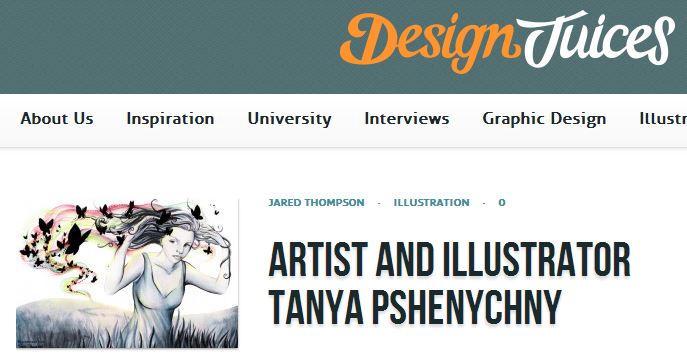 Design Juices features a lot of awesome illustration and design, and I'm so excited that my illustration work was featured alongside such great artists! My feature shares a some background info about my artistic influences and my project IllustrArticles.
You can read it here: http://www.designjuices.co.uk/2014/02/artist-and-illustrator-tanya-pshenychny/
Check out more features on Design Juices and follow on Twitter for daily inspiration.